Soho is a mystical neighborhood in New York City's downtown Manhattan. Artsy, creative, and fashion conscious singles, married couples, dot.com professionals, models, chefs, beauty industry professionals, and a wealthy array of foreigners call Soho's neighborhood their home.

Like the high-end real estate prices of Soho's lofts, the neighborhood holds a certain cachet that conjures up glamorous images associated with the artists who transformed the neighborhood's warehouse lofts into large residential and work spaces in the '60s.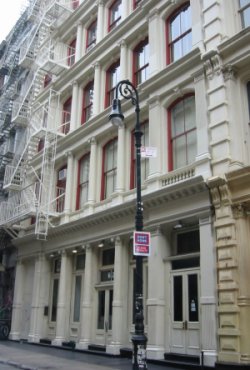 In the late 60's and early 70's, New York City's artists forged a new downtown community in Soho. The name is a play on words for Soho's location: 'South of Houston', or 'Soho.' By opting to combine residential and commercial real estate into Soho lofts like the historic Gunther Building, artists could live in their work spaces. Not only did they save money, but they were also pioneer for building an ecclectic, avant garde community in what the City's government had once considered an urban blight.

The artists found cheap rents in Soho's commercial building lofts, most of which were formerly used as warehouses and commercial factories. At that time, however, Soho's lofts were not legal residential apartments. New York City and the New York State Assembly subsequently created special laws to carve out exceptions to New York City's Building Code and related building regulations.

That led to the creation of the New York City Loft Board, a government agency responsible for overseeing all issues regarding the legalization and regulation of formerly commericial loft buildings converted to residential use.

Does that mean all NYC lofts have the protection of Loft Board laws and regulations? No. Only loft buildings in New York City that meet the criteria set forth in the specially designated Loft Law (Multiple Dwelling Law Article 7-C) are covered by the law as "Interim Multiple Dwellings" (IMDs) and are under the Loft Board's jurisdiction.



Soho Lofts: Developers Use The Name

Since Soho's name conjures up images of large loft apartments, many real estate developers outside of New York have put the name on their projects. They believe that prospective condominium apartment buyers will believe that their homes are large and spacious, just like in New York's Soho neighborhood. They also believe it's an effective marketing vehicle to convinces buyers that a 'Soho loft' development will attract sophisticated, fashion-conscious people to their condo projects.

In Las Vegas, for example, one developer recently built the 'SoHo Lofts LV' in the city's downtown neighborhood. Putting the 'SoHo' name onto the condominiums, the developer's marketing materials suggest — just as it happened in New York — that Vegas' Soho lofts will be located in a "downtown…on the verge of becoming the epicenter of all that's fashionable and cutting edge. The sensibility is cosmopolitan, so the living style [in the developers' apartments] must match."

You can also find "Soho Lofts" in Des Moine, Iowa. Suggesting images of Manhattan, this Soho development is, once again, copying the name of New York City's Soho neighborhood to slap onto a new condominium development in the Iowa city's downtown neighborhood. The developer candidly admits that its "Soho Lofts are named after the trendy Soho District of New York City."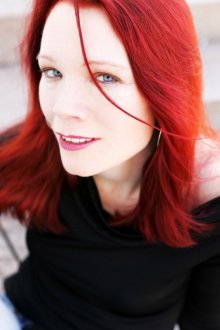 New York City's Soho neighborhood is the loft capitol of the world.